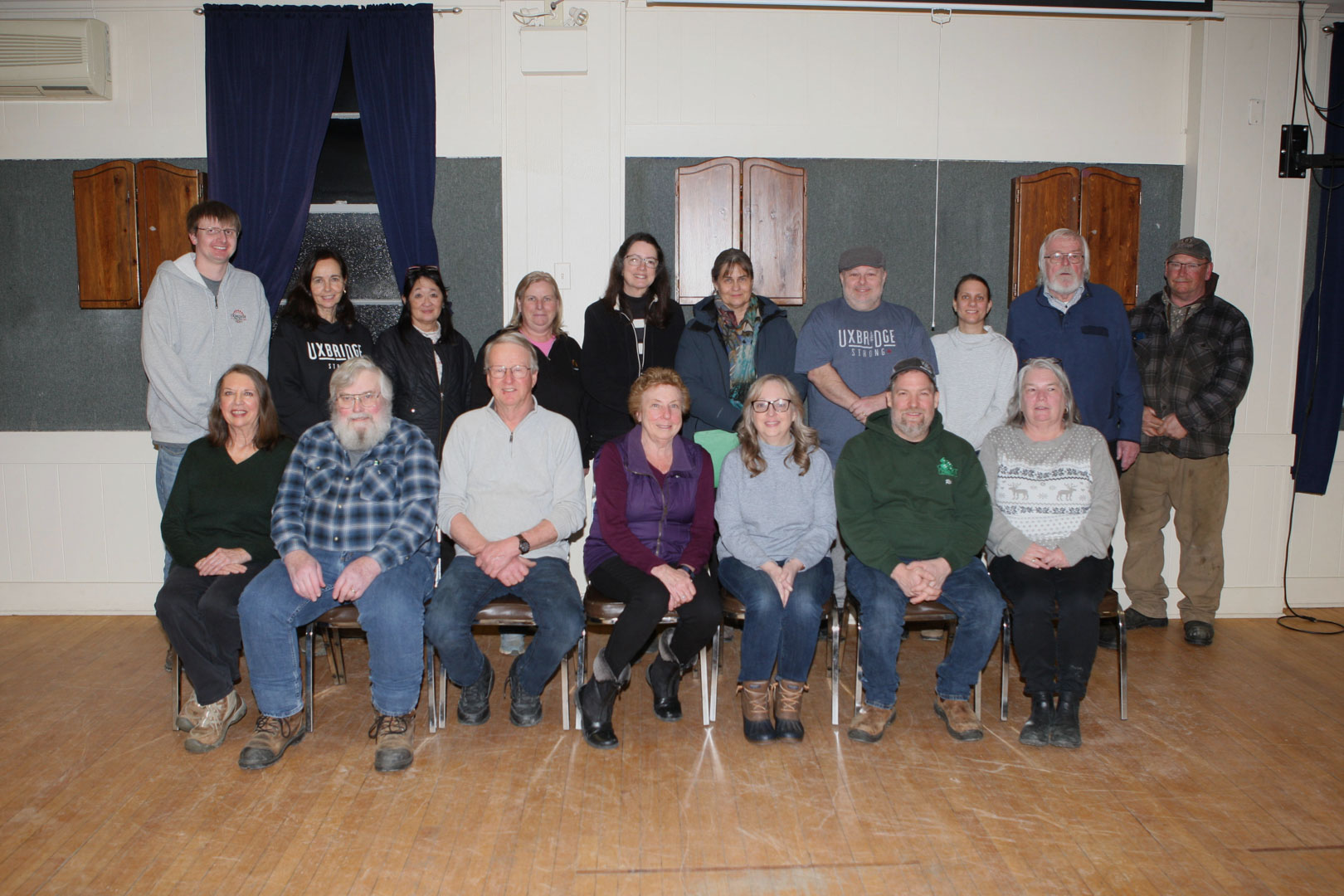 Board of Directors
Thank you to our dedicated volunteers. The 2023 Board of Directors is as follows:
Rob  Ashton
Marilyn  Burch
Roberta Bustard
Lorna Durward-Story
Debbie  Dickie
Gloria  Eng
Steve Hachey
Rick  Hannah
Mark  Hendy
Tom LaRue
Bev Latva
Carolyn Lovdal
Barb  Orr
John  Park
Judy  Risebrough
Joel Speers
Lori St John
Jim Tindall
Officers
Our Officers have steered us through uncharted waters this past year. They remain as follows:
President: Rob Ashton
Past President: Bev Latva
1st Vice: TBA
2nd Vice: TBA
Admin
Our Admin put in unseen hours ensuring we run smoothly, whatever form our event takes! Our Administrative Appointments are:
Secretary: Rick Hannah
Treasurer: Diane Batty
Manager: Dave Dickie
Junior Directors
Our Junior Directors are the future of the Fair! We are grateful for their initiative!
Brianna Assinck
Anna Cowling
Will Cowling
Ellen McDonald
Executive
Rob Ashton, President (905)-852-2388
Bev Latva, Past-President (905) 862-0966
Dave Dickie, Manager (905) 852-5040
Diane Batty, Treasurer (647)-391-4534
Rick Hannah, Secretary (905) 852-7286
Angela Gonsalves, Secretary (905) 862-2812
The Uxbridge Fall Fair is only possible because of the tireless efforts of our many volunteers.
Thank you to all our volunteers for you passion and commitment to our community and our Fair!
Associates and Volunteers
Angie Andruss, Katie Assinck, Carol Bacon, Keith Bacon, Pat Bailey, Laura Begg, Mac Boadway, Ryan Fawns, The Bonner Boys, Joyce Brown, Shelagh Carroll, Russ Chaplin, Chris Colucci, Alice Cossey, Joe Coughlin, Madeline Coughlin, Elaine Cox, Trevor Cox, Jennifer Dauphinee, Sue David, Rodney DeGeer, Michelle DeGeer, Carolyn Dempster, Tess Dempster, Robin Dhillon, Susan Dhillon, Jason Doxsee, Pat Doxsee, Matthew Durwood, Sandy Evans, Cory Geisberger, Carmen Grant, Judy Gray, Jamie Gregor, Lew Gregor, Hollay Ghadery, Sylvia Grose, Ariane Hansen, Helen Herrema, Howie Herrema, Liz Herrema, Gerrit Herrema, Bridgette Herrema, Gary Hill, Lisa Hutchinson, Kate Johnson, Gary Johnson, Mark Johnson, Jane Johnson, Mike Kennedy, Melanie Kennedy, Wayne Kennedy, Pauline Knibbs, Tom LaRue, Guy Latva, Val Linton, Brian Logan, Carolyn Lovdal, Michelle MacDowell, Julia MacDonald, Amber Meirik, Leslie Nagle, Judy Oswald, Julia Ott, Ashley Park, Lori Pengelly, Sarah Reid, Brandon Risebrough, David Risebrough, Judy Risebrough, Peter Robinson, Corinna Rushton, Gus Schickedanz, Elizabeth Newitt, Bruce Smith, Cam Smith, Kyle Smith, Rodney Stockwood, Donna Straughan, Jacki Sweet, Pat Taber, Brandon Taylor, .Jeff Taylor, Steve Taylor, Jackie Teskey, Tracey Tlndall, Craiq Volkmann, Lisa-Marie Vaccaro, Michelle Viney, Ena Wassenaar, Kathy Wasylenky, Lori Welch, Nancy Wood.