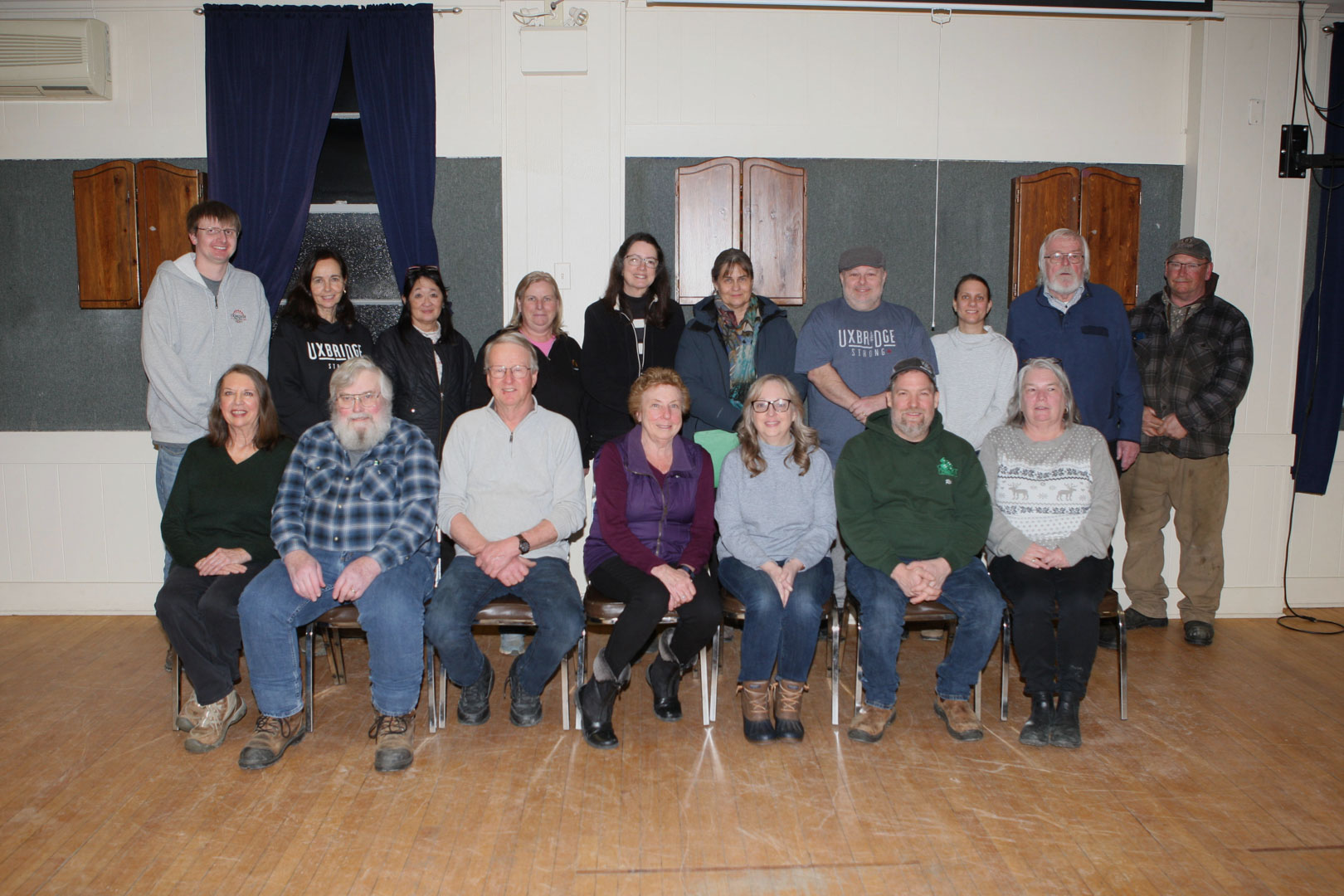 Board of Directors
Thank you to our dedicated volunteers. The 2023 Board of Directors is as follows:
Rob  Ashton
Marilyn  Burch
Roberta Bustard
Lorna Durward-Story
Debbie  Dickie
Gloria  Eng
Steve Hachey
Rick  Hannah
Mark  Hendy
Tom LaRue
Bev Latva
Carolyn Lovdal
Barb  Orr
John  Park
Judy  Risebrough
Joel Speers
Lori St John
Jim Tindall
Officers
Our Officers have steered us through uncharted waters this past year. They remain as follows:
President: Rob Ashton
Past President: Bev Latva
1st Vice: TBA
2nd Vice: TBA
Admin
Our Admin put in unseen hours ensuring we run smoothly, whatever form our event takes! Our Administrative Appointments are:
Secretary: Rick Hannah
Treasurer: Diane Batty
Manager: Dave Dickie
Junior Directors
Our Junior Directors are the future of the Fair! We are grateful for their initiative!
Ellen MacDonald
Penny MacDonald
Hayley  Ashton
Carter Ashton
Alice Ferraro
Reese Begg
Frankie Begg
Olivia Middleton
Annabelle Middleton
Executive
Rob Ashton, President (905)-852-2388
Bev Latva, Past-President (905) 862-0966
Dave Dickie, Manager (905) 852-5040
Diane Batty, Treasurer (647)-391-4534
Rick Hannah, Secretary (905) 852-7286
Honorary Life Members
Carol Bacon, Pat Bailey, Bruce Beveridge, Nancy Hannah, Rick Hannah, Tara Hannah, Helen Herrema, Howie Herrema, Liz Herrema, John Park, Bruce Smith, Cam Smith, Kyle Smith
The Uxbridge Fall Fair is only possible because of the tireless efforts of our many volunteers.
Thank you to all our volunteers for you passion and commitment to our community and our Fair!
Associates and Volunteers
<!–- AssistExpo -–>
JENNIFER DAUPHINEE-WEEKES